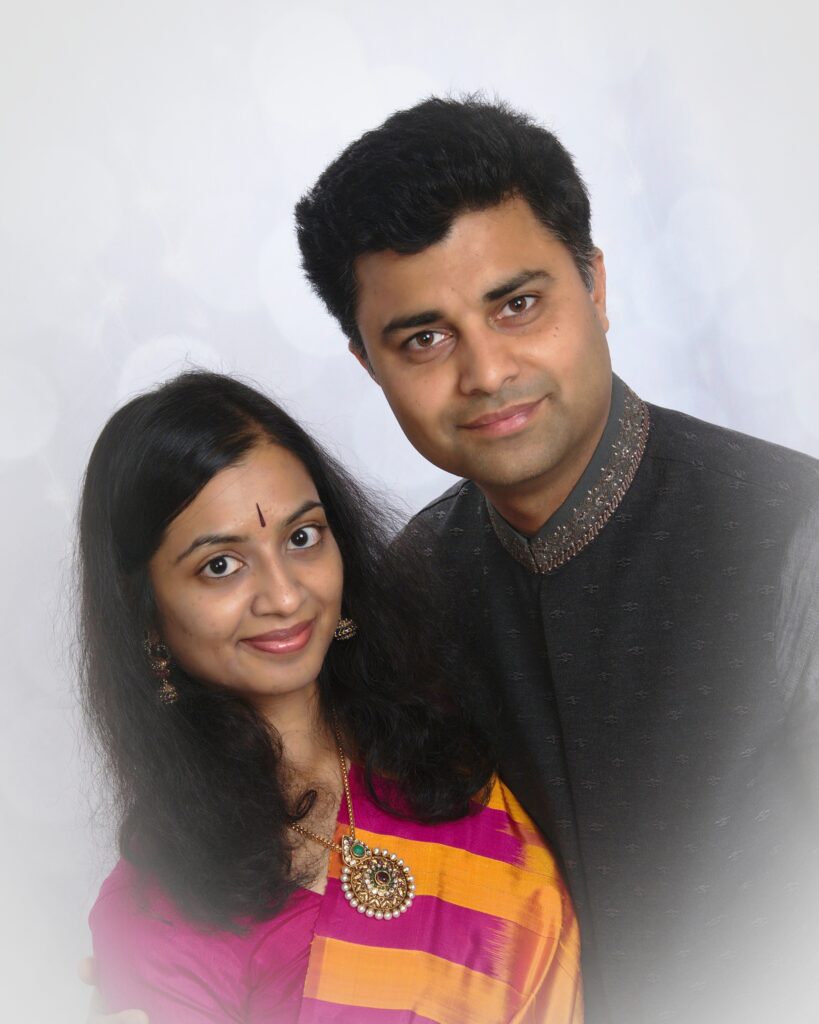 About Us
Hari and Chandana are the artistic directors of Laya Nritya academy started in 2012 in the Bay Area, which is a branch of Nrityalaya Trust, Mysore. They believe that Laya Nritya is more than an institution - it is a place where the student's creativity is nurtured through dance, theater, and rhythm.
Chandana Haricharan
Chandana Haricharan started her training in Bharatanatyam at a young age under the tutelage of Guru Dr. Tulasi Ramachandra. She has completed her Vidwat in Bharathanatyam. She has presented many solo performances and also has played lead roles in various dance ballets choreographed by her Guru in India and the U.S. She has also learned Kathak under the able guidance of Guru Smt. Anuradha Nag of 'Tarangini School of Dance' in the Bay Area. She was the dance director for the 'Gangaavatarana' drama production as part of the Bay Area's leading Kannada theater group 'Nataka Chaitra'.
She has written and directed two dance theater productions 'Utthana ' and 'Mayaangi'.
Chandana worked as a banker for 15 years.
Haricharan Ramachandra
Haricharan Ramachandra (Hari) hails from a family of artists and is passionate about percussion instruments and theater. He had his training in mridangam from renowned artist Vid. Sri B.R. Sridhar and Vid. Sri H.L Shivshankar Swamy of Mysore. He has been actively involved in theater since his school days. He was trained in acting under the direction of Prof. H.S Umesh, his Mother Dr. Tulasi Ramachandra, Alamelu Iyengar, and Ashok Upadhaya. He has acted in many plays - notable ones being  Bandavalavillada Badai by Sri T.P Kailasam, Durgastamana by TaRaSu, and Masti Darshana - Short Stories by  Masti Venkatesha Iyengar.
He has directed the drama in both dance theater productions 'Utthana' and 'Mayaangi'.
Hari is the VP of Engineering at Salesforce.